Alustar
This lift can be quickly and easily mounted on existing stairs without any further preparation.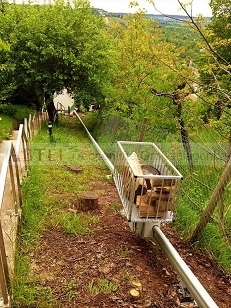 If you would like more information please give us a call or send us an e-mail.
Alustar lift for slopes solutions
Your specialist for inclined lifts in Europe.
With this solution we can carry people and loads over long stairs. Whether it is over straight or curved routes, or up vertical or steep gradients. By means of a load adapter, this seat lift is also a combination lift for carrying people and/or loads. Of course, the lift also works across land without stairs (grassland or paths). In this case, an appropriate base is required to attach the supports. When it is folded up, it requires very little space.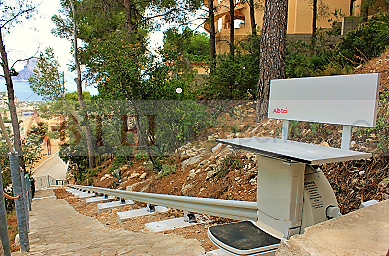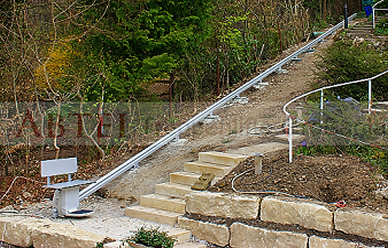 We deliver throughout EuropeMore pictures and information on request.Contact